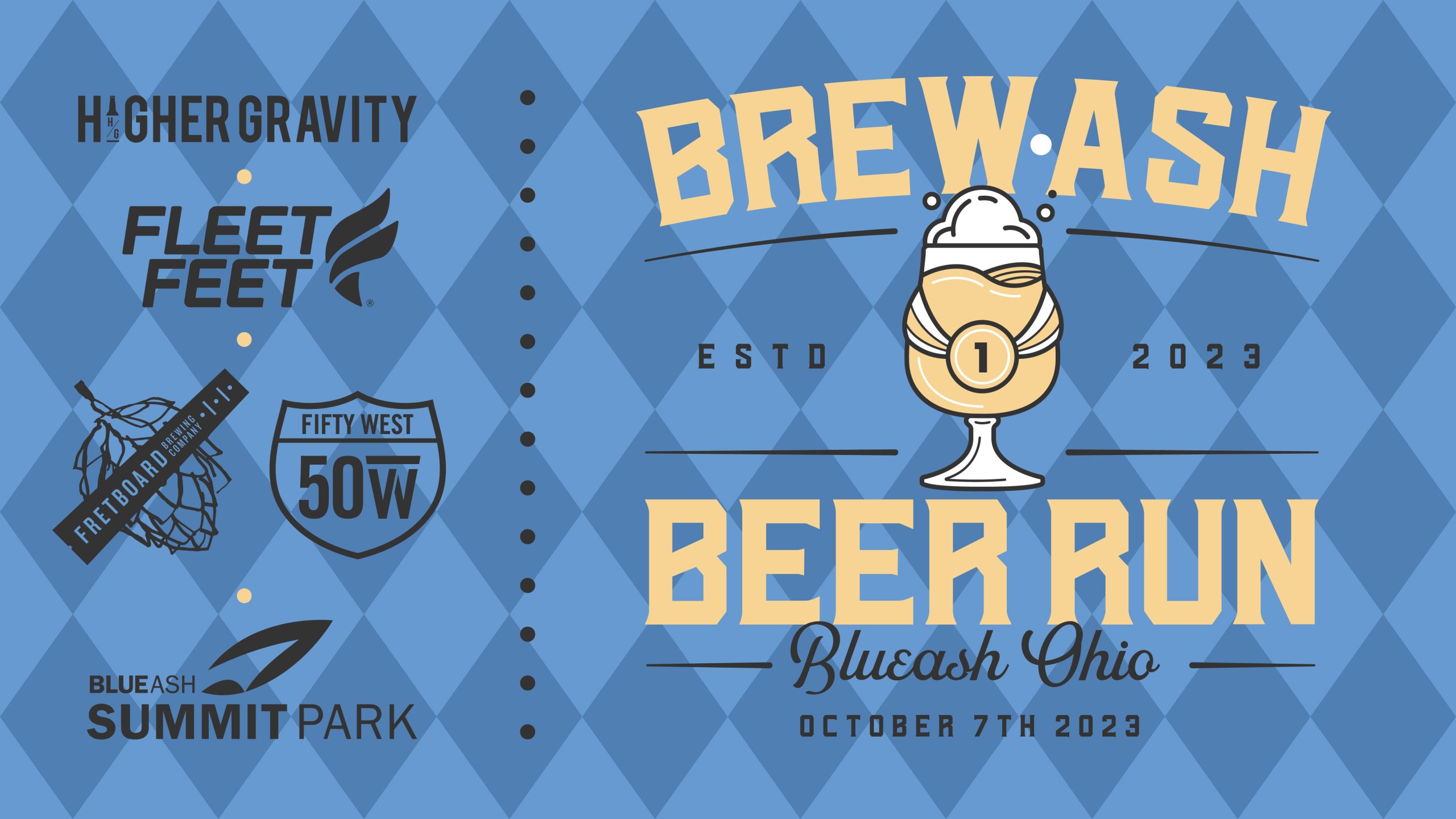 Join us on Saturday October 7, 2023 @ 11:00am for the first annual Brew Ash Beer Run in partnership with the City of Blue Ash, Fretboard Brewing, Fleet Feet Cincy, and Fifty West.
What: A 5k (3.1 mile) fun run / walk with beers at Summit Park. Race includes:
— 3 beers (1 beer each from the Higher Gravity, Fretboard and Fifty West tents setup at the beginning, midway point, and end of the course)
— Unique race medal
— Free post-race Yoga session with Stacy from 12:30 – 1:30 pm
— Raffle prizes
— Marked course all within the Summit Park DORA area
— See race map here: 
https://www.plotaroute.com/route/2333976
— A portion of the proceeds from the race will be donated to the Sycamore Water Polo Team.
When: Saturday, October 7, 2023 at 11:00am.
Pre-race check-in will be held at Higher Gravity on Friday, October 6 from 5pm – 7pm and starting at 9:30 am on Saturday, October 7.
Where: Summit Park Great Lawn (4335 Glendale Milford Rd, Blue Ash, OH 45242)
Be sure to stick around the park after the run / walk to enjoy the Brew Ash Festivities hosted by the City of Blue Ash, Fretboard and Higher Gravity. Festivities include:
— Large selection of craft beer and seltzers
— Yard games in the park
— Food trucks
— 2 bands (stay tuned for the City's band announcement at a later date)